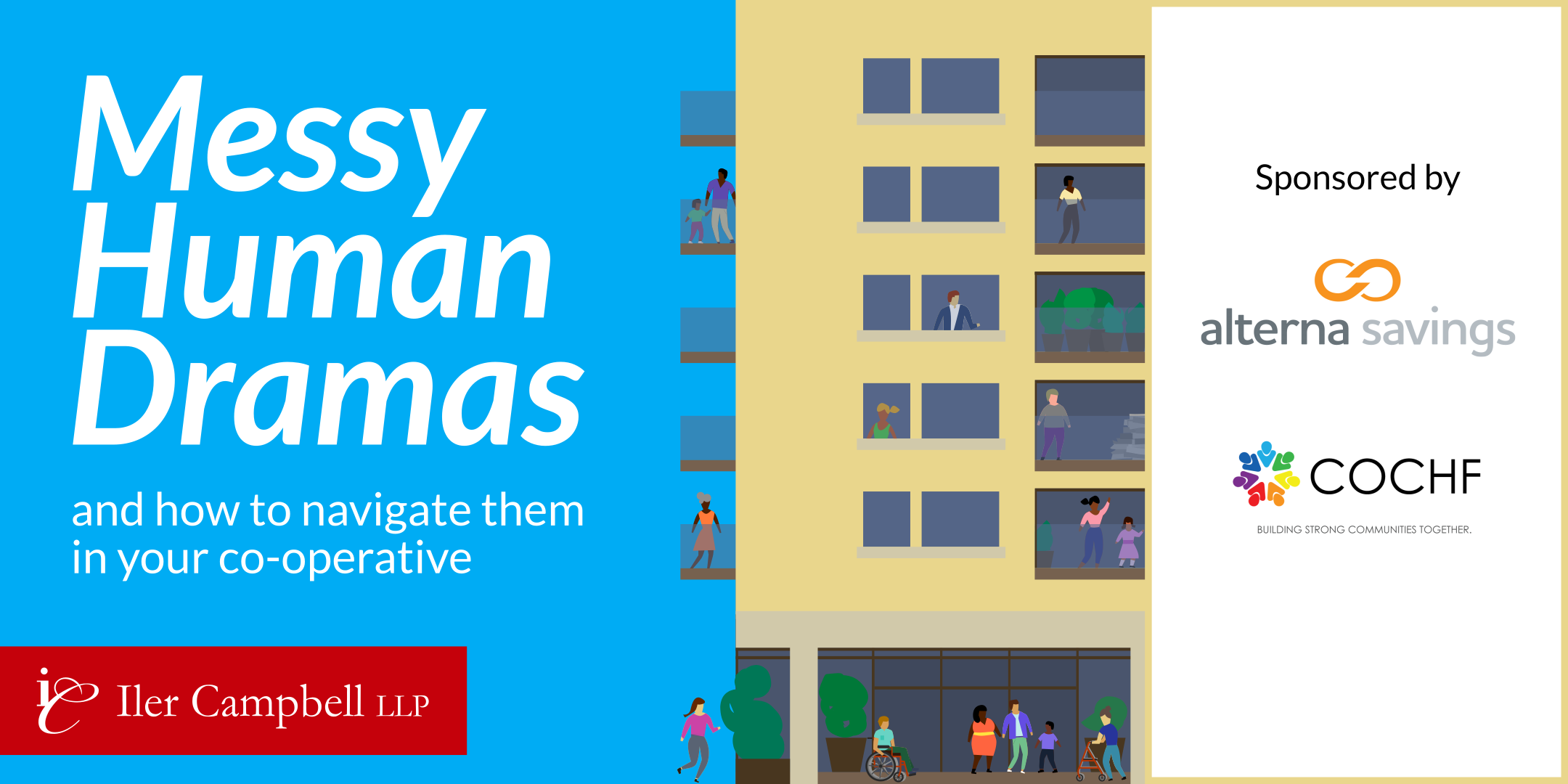 You won't want to miss this evening sponsored by Alterna Savings!
Meet your fellow housing co‑opers September 19th for a light dinner hosted at COCHF member, Shamrock Co‑op.
Then after dinner, Alia Abaya, Director, Community Impact and Member Experience at Alterna will discuss the Alterna Savings CHIP program offer for COCHF coop members, designed to support the continued future financial health of Co-operative Housing Communities.
Celia Chandler, lawyer at Iler Campbell LLP, will then lead you through fifteen common member situations in co‑ops: from accessibility issues to hoarding to smoking to kids to the "unco-operative co-oper" and everything in between!
The evening will conclude with a chance to ask questions of Alia and Celia about their presentations.