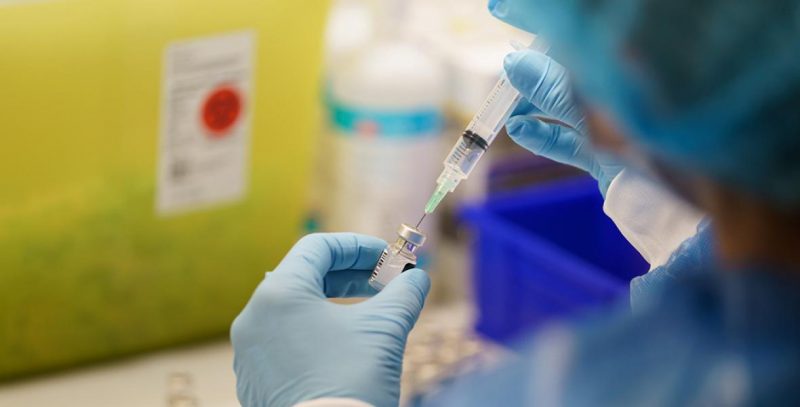 As of April 27, 2021, 570.6 million people around the world have been vaccinated with at least one dose against COVID-19, according to Our World in Data. This represents 7.3 per cent of the world's population.The distribution of vaccinations is uneven, though: less than one per cent of Africa's population has received a jab; Asia fares slightly better, with four per cent of its population vaccinated, and in South America it's 11 per cent. In contrast, 20 per cent of Europe's population has been vaccinated, and 28.5 per cent of North America's population has received at least a single dose.
This Hobbesian state of affairs was predictable. A driver of this inequality is the intellectual property monopolies that pharmaceutical companies enjoy. The World Trade Organization (WTO), which came into existence in 1995, plays a key role in facilitating and upholding these monopolies. One agreement that WTO members have to comply with — that gives companies control over their products — is the Trade-Related Aspects of Intellectual Property Rights (TRIPS).
TRIPS requires WTO members to grant patents in all fields of technology, including medicines, for a minimum of 20 years. Before TRIPS, many developing countries did not grant patents for medicines, or they only granted patents on the process used to make the medicines, enabling the creation of lower-cost generic versions of drugs derived from an unpatented manufacturing process.
With the advent of TRIPS, the avenue for making generics was severely limited and the cost of essential medicines became prohibitively expensive. The AIDS crisis at the turn of this century laid bare the stark inequity, as studies revealed that patented anti-retroviral drugs for HIV/AIDS treatment annually cost around US$10,000 per patient, whereas their generic form cost around US$200 per patient.
The predictable unequal distribution of COVID-19 vaccines explains the request made by South Africa and India in October 2020 to the WTO's Council for TRIPS. The countries asked the WTO to permit members not to grant or enforce patents and other intellectual property rights — copyright, industrial designs, and protection of undisclosed information — with respect to COVID-19 medicines, vaccines, and other technologies, including testing, while the pandemic persists.
Canada is a member of the WTO and has disappointedly withheld its support for the South African-Indian proposal. The TRIPS waiver is intended to temporarily free all COVID-19 testing technologies, medications, and vaccines from the restrictions that come with intellectual property rights and that keep them expensive and beyond the reach of countries and peoples in need.
It is hoped that allowing the waiver will enable international co-operation in developing and sharing medical products, including vaccines, medicines for treatment and testing technologies, which are affordable and therefore more readily available.
How would the TRIPS waiver achieve, or at least contribute to, this result? While TRIPS allows WTO members to permit the manufacturing of generic versions of medicines still under patent without the permission of the patent owner, called "compulsory licensing," the view of many academics and those in the health-care and NGO communities is that the compulsory licensing mechanism under TRIPS is excessively complex and bureaucratic — and therefore not effective to respond to the global reach and urgency of the COVID-19 pandemic.
Compulsory licensing under TRIPS can only be done under a number of conditions aimed at protecting the intellectual property rights of the patent holder. It is usually implemented mainly to supply the domestic market of the WTO member issuing the license, and not for the export of the generics developed under the license.
In the one instance where compulsory licensing under TRIPS was used to export HIV/AIDS medicines to Rwanda manufactured in Canada by generic drug-maker Apotex — under Canada's Access to Medicines Regime provided for under the Patent Act — it took three years for the drugs to be delivered to Rwanda. Hardly what is required to deal with the COVID-19 pandemic!
As Doctors without Borders (MSF) has pointed out, political pressure from trading partners, the United States chief among them, to refrain from using the compulsory licensing mechanism is a barrier. There are also practical challenges, such as mustering the resources necessary to identify the patents, including underlying patents of the various technologies and components comprising a vaccine, which are often owned by different entities in different countries, in order to comply with the compulsory licensing conditions, and avoiding litigation initiated by the patent owners. As well, compulsory licensing typically only covers patents, while other types of intellectual property, such as copyright and undisclosed information concerning test data and manufacturing know-how, may not be covered under compulsory licensing for a vaccine or medicine.
The response to COVID-19 must be international. As MSF has argued, countries can play different roles, and make different contributions to the development and distribution of vaccines necessary to achieve the herd immunity required to shut down the virus, or at least blunt its worst effects. But for countries to play these roles and make these contributions, and do so quickly and without concern for being dragged into court or threatened by trading partners, they must be free from the constraints imposed by the intellectual property monopolies of the TRIPS regime. This would allow them to collaborate and share with each other manufacturing and products that make up vaccines for COVID-19, in addition to treatments and testing. This is what the TRIPS waiver is intended to enable.
Canada has signed and ratified the UN International Covenant on Economic, Social and Cultural Rights. In doing so, Canada has committed itself to recognizing the right of everyone to the highest attainable standard of health, to taking steps to prevent, treat and control epidemic, endemic, occupational and other diseases — and to taking steps, individually and through international assistance and co-operation, to achieving the full realization of the rights recognized in the covenant. Canada could, and should, comply with its commitment by supporting the South African-Indian TRIPS waiver proposal.