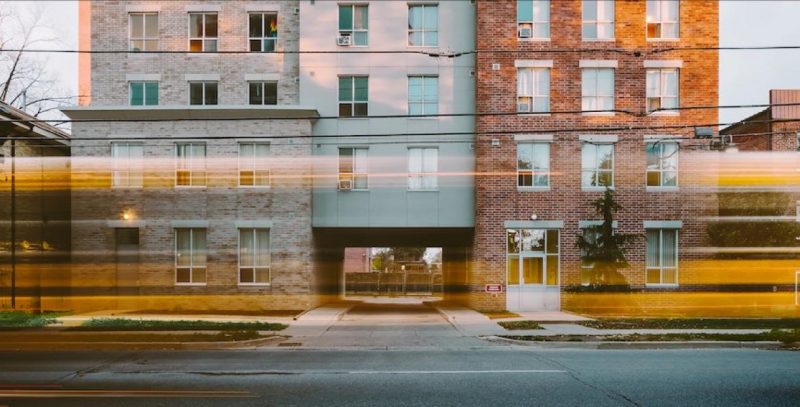 As another federal campaign begins, it's time for me to dust off my previous rabble.ca article about the state of housing in Canada, update the dates, increase the numbers, and press "send."
Example — in my September 20, 2015 pro bono column, I wrote about Toronto's 8,000 name waiting list for supportive housing for people with mental health issues and/or addictions, the number having quadrupled in the previous five years. This week, I found a CMHA report online from 2018 saying over 13,000 people were waiting for supportive housing in Toronto despite the strong‑on‑paper message from the Liberals in their 2015 campaign that they were going to solve the housing crisis. There is no doubt the number has continued to grow, with the pandemic knocking down the mental health of many Canadians.
So what's happened in the intervening years? And what's being promised this round?
The November 2017 National Housing Strategy, released by the Liberal government two years into its first mandate, was exciting. It seemed to herald a return to a heady time of housing development — a time discussed almost in hushed tones by housing lawyers and developers from the '80s and early '90s. With Liberals in power provincially too in 2017, we excitedly awaited dollars to flow in numbers to make a real difference to the lives of underhoused Canadians.
And we waited.
And we waited.
And — nothing.
The Liberals were returned to power in 2019, a minority this time, and with the support of the New Democrats, we renewed our enthusiastic anticipation of a housing boom that will make those wait‑list numbers go down. Of course, the pandemic intervened and housing precarity and homelessness became even more evident with very public tent cities popping up in large centres like Toronto and Vancouver. Yes, there were band‑aids offered but they had little impact against the increasing numbers of people suffering the impacts of COVID19. Toronto proudly says its council has approved 250 modular homes on city-owned sites in 2020 and 2021 with 100 of those already housing people who were experiencing or at risk of homelessness. It's laudable that they were able to do this in record time and during a pandemic but it's just 250 homes in the face of estimates of 35,000 people in Canada who experience homelessness on any given night.
At the same time, in major centres the cost of purchasing homes rose dramatically. In Weston, the inner suburb of Toronto where I live and an area known for its affordability relative to other parts of the City, a realtor left his report in my mailbox intended to entice me to list. It shows the average price of a three‑bedroom detached house like mine having rocketed to over $1 million (I bought for about a third of that a decade ago). Despite being a partner in a Toronto law firm, I can no longer afford to buy my own house. Surely that cannot be right.
I just don't feel like anyone has a real plan for getting out of this mess.
With each of the four national parties apparently committed to doing something about the housing crisis, housing advocates from leading organizations such as: Canadian Lived Experience Leadership Network (CLELN), the Canadian Alliance to End Homelessness, the Canadian Housing & Renewal Association, and the Co-operative Housing Federation of Canada have banded together to get housing central on the parties' platforms. Their own platform includes a need for at least 50,000 supportive housing units in the next decade to take a bite out of the 13,000 wait list in Toronto and elsewhere. Eight out of 10 Canadians agree that housing should be a priority.  Check out Votehousing.ca and do your bit to get your local candidates talking about this issue.
Pass it on.