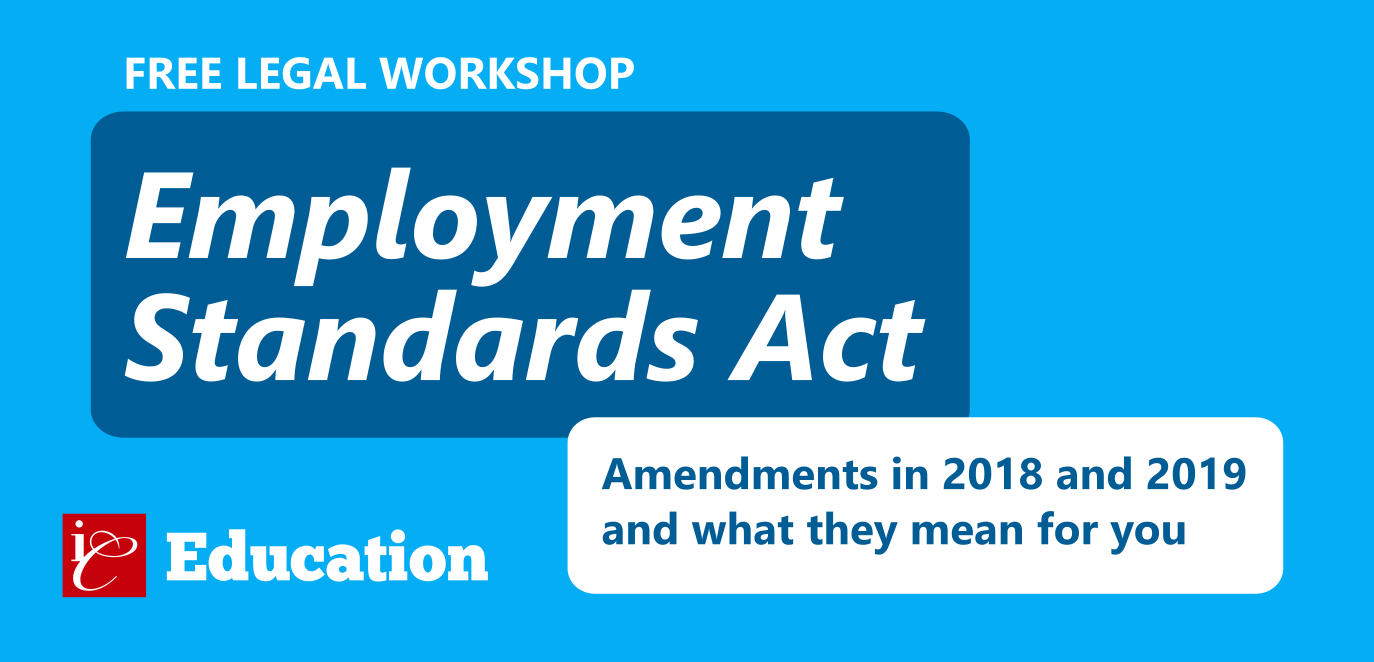 In 2018, the Ford Government passed Bill 47, the "Making Ontario Open for Businesses Act". This bill reverses a number of changes made to employment standards legislation by the Liberal government, including the provision around annual increases to minimum wage. In addition to providing a summary of key amendments to the Employment Standards Act, we will also touch on Bill 66, the "Act to Restore Ontario's Competitiveness", which was passed on April 3, 2019 and makes further changes to employment legislation in Ontario.
Join Iler Campbell lawyer, Safia Lakhani, on May 15 at 9:30 am for this free workshop.
How to attend
You can attend this workshop as an interactive webinar or in person in our office.
If you can't make it but would like a recording of the webinar, click register and select 'I can't attend the webinar but please send me a recording.'