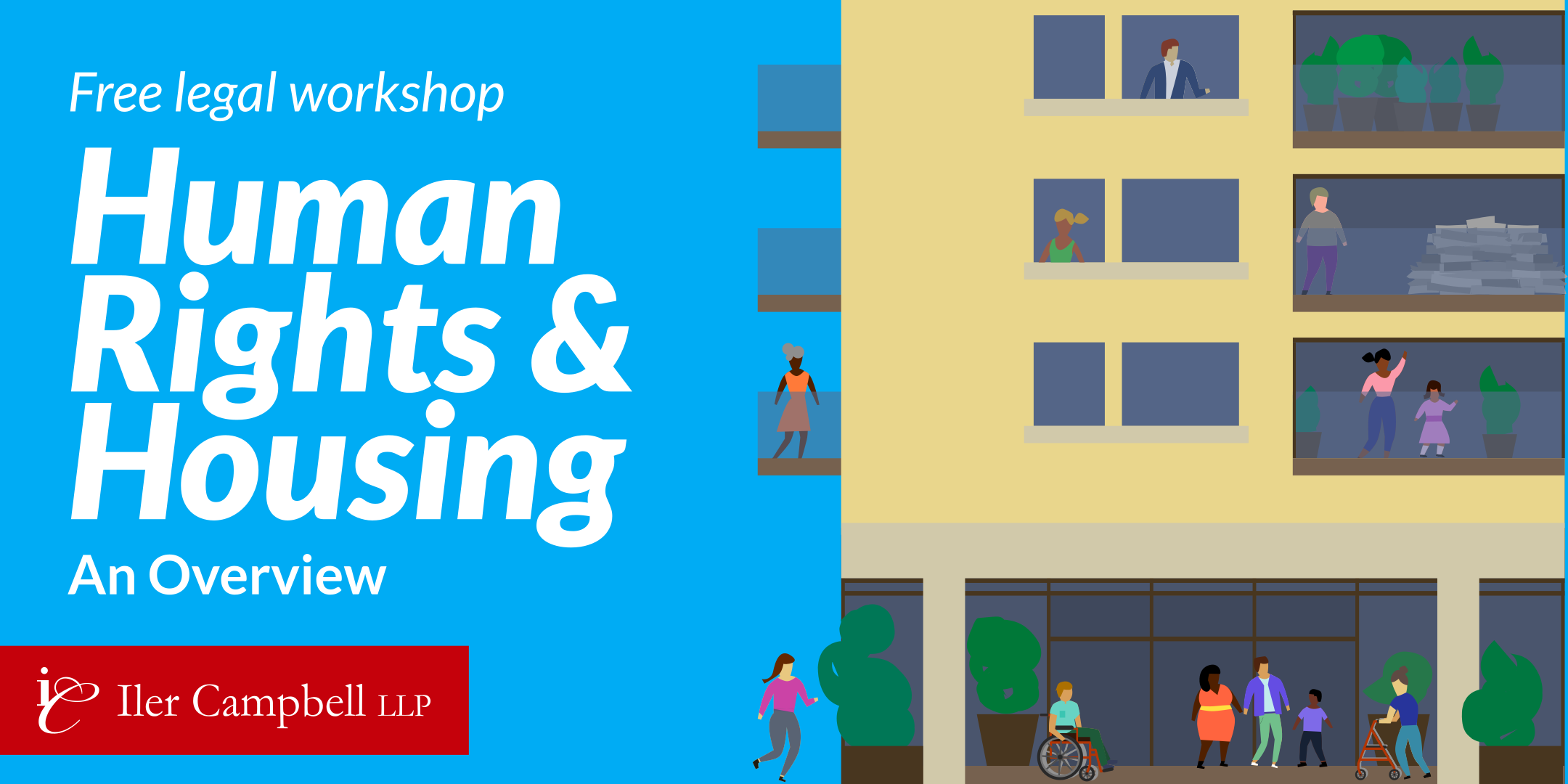 At Iler Campbell LLP, we are regularly asked to provide advice on a wide range of human rights and housing issues including: dogs in pet‑free co‑ops; whether a medical note provides enough detail; and if behaviour can justify eviction if it relates to a mental health disability.
Join Celia Chandler on Feburary 19th at noon for this free one hour webinar where she will give an overview of how the Ontario Human Rights Code applies in housing. The goal for the session – to give you better tools to know whether you've got an issue that's worth a call to your lawyer.
How to attend
You can attend this workshop as an interactive webinar or in person in our office. Make sure to register soon if you'd like to attend in person. We have space in our boardroom for just 8 participants.
We'll be posting a video of the workshop to our website once it's over. Keep your eyes peeled or signup for our newsletter.