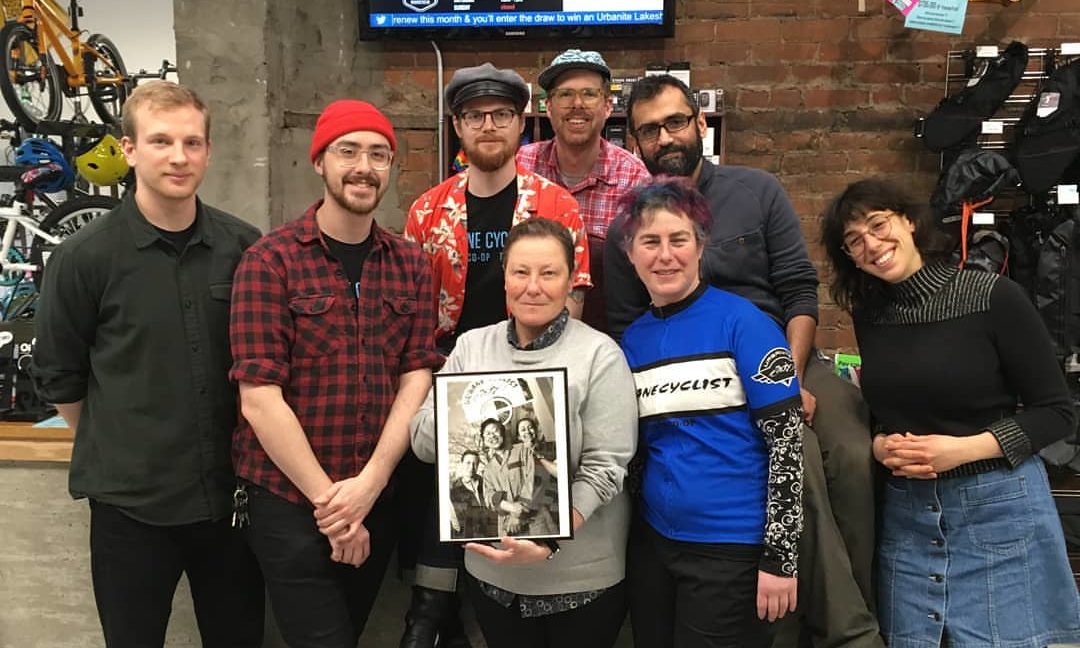 Urbane Cyclist Worker Co-op is more than your average bike shop. Since opening in 1997, this shop has been part of a movement towards human-powered transportation that promotes, in their words, "the awesomeness of bicycles." Urbane Cyclist Worker Co-op began as a repair shop geared (get it?!) towards commuters that were seeking an affordable and reliable way to get from Point A to Point B. Urbane recognized that the needs of a commuter are often very different from those of a recreational cyclist. Commuters are interested first and foremost in being as functional and efficient as possible on the bike, without any need for the flashy (and often expensive) bells and whistles that interest the recreational road cyclist. Since then, Urbane has branched out to adventure cycling and is the only shop in the city that specializes in recumbent bicycles.
To further their mission and collective goals, the shop organized itself as a worker co-op. A worker co-op is similar to the other forms of co-operatives. A majority of the employees are both a member and an owner of the co‑op and are actively involved in the decision-making processes. This structure allows the co-op to look beyond the "corporate bottom-line" model of focusing exclusively on profitability, and instead can ensure employees are able to focus on collective goals while being fairly compensated for their labour. For Urbane Cyclist Worker Co-op that flexibility has allowed them to support workers' livelihoods and contribute to the sustainable transportation movement.
Urbane has grown rapidly over the years, first expanding to sell some parts and gear, then going on to sell some of the top brands of bicycles and eventually develop a line of their own (the Urbanite). Longtime neighbours of ours on John Street, they moved to College Street in 2016, an even larger hub of activity for local cyclists, serving members of the community of all abilities on their quest to people-power the streets of Toronto.
Iler Campbell LLP is proud to have worked with Urbane for many years, assisting in securing the lease for their storefront and providing advice on employment and human rights matters. As avid fans of sustainable transportation, many of us cycle-commute to the office each day and appreciate the services that a top-notch outfit like Urbane Cyclist provides the community. If your bike is in need of some love, or if you'd like to explore the exciting world of a human-powered commute, we encourage you to swing by their shop at 280 College Street!