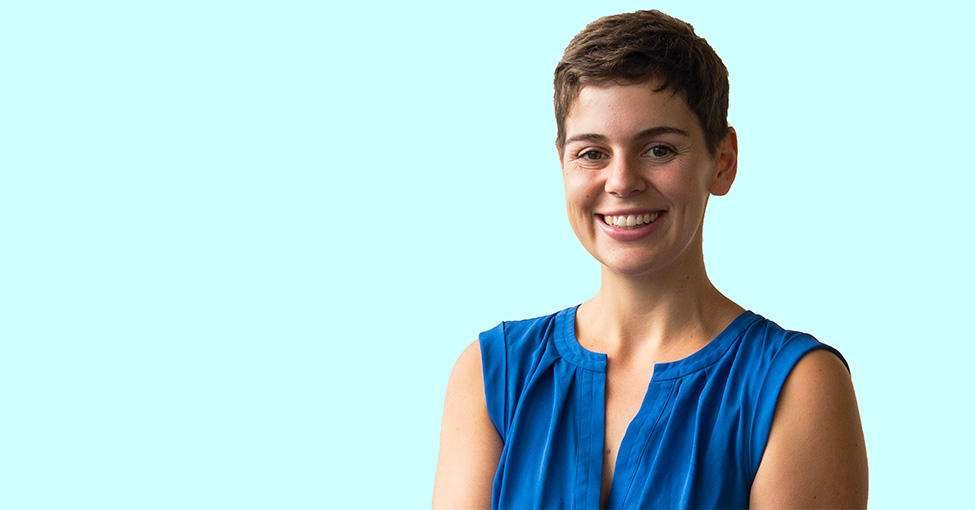 By now, many of our clients will have had the opportunity to work with our articling student, Karly Wilson. Karly started with us in July and her articling term runs until May next year. Readers of our blog may also recognize her name as the author of our August article on prison reform. We'll let Karly introduce herself in her own words:
I've always wanted to help people, and my ability to do so with just an English degree was a bit limited, so I went to law school.
Before starting at Iler Campbell LLP, I worked, as my mother describes it, "all the jobs." Pre‑law, my resume is colourful and includes leading tourists through the streets of Victoria on bicycles, and standing on the street corner of my hometown in Alberta dressed as an oven mitt promoting a local community kitchen. While in law school at the University of Victoria, I was able to participate in the co‑op program, doing a term working in Aboriginal law at Woodward & Co LLP, and a semester providing family law information and court support for low‑income women at Sources Legal Resource Centre in Surrey, BC.
While in law school, I was the co‑president of the Feminist Law Club and helped create and run a seminar for incoming students on systemic discrimination, empathy, and classroom climate. I also co‑founded a professional clothing lending closet at the law school, pithily named LawSuits, aiming to lessen the financial blow of buying a professional wardrobe right after putting down that first tuition deposit.
My interest areas are primarily based around access to justice and human rights, and all of the areas that touches – employment and labour, housing, non‑profit forms and charity law, food security, violence prevention, and public legal education ‑ all are really tied up in whether people are being treated fairly and able to access the resources they need. Outside of work, I rock‑climb, run, read, and explore Toronto as best I can by foot and by bike, eating as much as I can along the way.