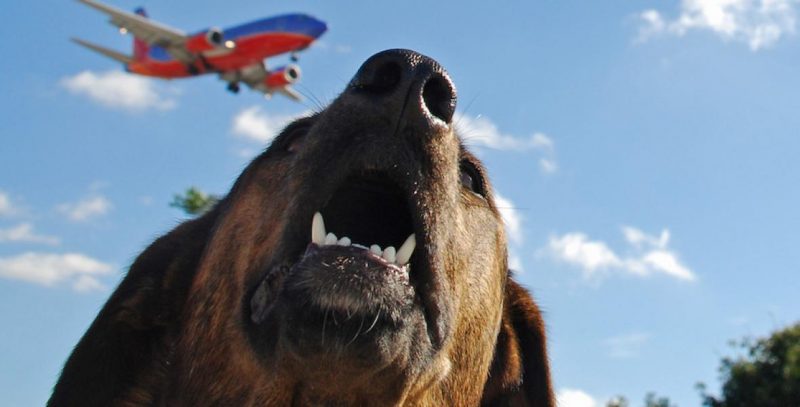 Animals are an essential form of support for many living with disabilities.
Most people are familiar with service dogs who support people with physical disabilities — such as guide dogs assisting people with visual impairment. Animals can also provide psychiatric and cognitive support to people with mental disabilities, including anxiety and post‑traumatic stress disorder. However, there is not wide societal and legal recognition of animals who provide support for invisible (as opposed to physical) disabilities.
In a policy change effective March 1, 2021, Air Canada implemented a ban on emotional support animals in its cabins. This policy change highlights the inconsistent frameworks of federal and Ontario regulations relating to service animals.
Air Canada continues to allow customers to board with a service dog at no charge. Passengers with a small pet cat or dog are allowed to bring the pet in the cabin for a fee, so long as it stays inside its carrier under a seat. Air Canada defines "service dog" as "a dog that has been individually trained to do work or perform tasks for the benefit of a person with a disability." If an emotional support animal does not fit the definition of a "service dog" then it is treated as a pet under Air Canada's policy.
Air Canada's decision came as a result of the U.S. Department of Transportation's revised regulations which no longer require airlines to permit emotional support animals in cabins. The ban is also intended to improve passenger safety and comfort, as Air Canada reported incidents of staff and customers being harmed by emotional support animals.
Other Canadian airlines including WestJet and Porter continue to allow emotional support dogs to accompany owners in the cabin if the owner can present documentation, including a letter from a medical professional, confirming the owner needs the emotional support dog for a disability‑related accommodation.
Emotional support animals support people diagnosed with a disability by providing comfort and companionship. While a service dog will receive formal disability‑related training by specialized organizations, emotional support animals are often not formally trained to assist a person with a disability. Service dogs often receive certification, but there is no recognized certification for emotional support animals.
Air Canada's new rules are consistent with the Accessible Transportation for Persons with Disabilities Regulations under the Canada Transportation Act, which apply to airlines and other transportation bodies.
Under these regulations, a carrier (which includes an airline) is required to accommodate a person with a disability who needs to travel with their service dog by allowing the service dog to accompany the person on board. However the person who requests the accommodation must confirm the animal has been specially trained by an organization specializing in service dog training.
The regulations define "service dog" as "a dog that has been individually trained by an organization or person specializing in service dog training to perform a task to assist a person with a disability with a need related to their disability." This definition includes dogs trained to assist people with both physical and psychiatric disabilities.
As the regulations only require carriers to provide accommodations for service dogs, airlines are left to make their own decisions about whether they will allow emotional support animals, or any other animals who don't meet the definition of a service dog, on board.
By contrast, Ontario human rights and accessibility law (which does not apply to airlines in Canada) recognizes a wider range of animals as "service animals."
Case law from the Human Rights Tribunal of Ontario recognizes that "service animals" include animals who are not trained or certified by a recognized disability‑related organization and who assist people with mental disabilities (see Allarie v. Rouble, 2010 HRTO 61 (CanLII)). However, the person claiming the accommodation must be able to show evidence (such as a letter from a medical professional) that they have a disability and that the animal assists with their disability‑related needs.
Under the Ontario Human Rights Code, service providers including retailers and those providing accommodations, like landlords, cannot discriminate on the basis of a list of grounds, including disability. If a person requires an animal for a reason connected to that person's disability, service providers may be required to accommodate that person even if they have policies against animals. For example, a condominium that normally prohibits pets could be required to allow a person to keep their service animal.
Accessibility legislation also sets out requirements for service providers and service animal owners. In Ontario, the Accessibility Standards for Customer Service, a regulation of the Accessibility for Ontarians with Disabilities Act says that an animal is a "service animal" if it is readily apparent that the animal is used for a disability‑related reason or if the person provides a letter from a physician or nurse confirming that the person required the animal for reasons relating to the disability.
As a result of the wider definition of service animal in Ontario, service providers in Ontario can be required to provide accommodations to people with emotional support animals.
Even though Ontario law does not apply to Air Canada, the airline is required to comply with the Canada Human Rights Act, a piece of federal legislation that applies to federally‑regulated activities, including air travel. The Canada Human Rights Act prohibits differential treatment and denial of any good, service, facility or accommodation on the basis of disability (including other grounds) but does not specifically address the accommodation of service animals.
It will be interesting to see if Air Canada's policy relating to emotional support animals is challenged based on the recognition of a wider recognition of "service animal" in Ontario.